Annual Conference Details
The Annual WVAGT Conference will be held in Morgantown, West Virginia at the WVU Alumni Center on October 26, 2023 from 8-4. This year, our keynote speaker is Richard Courtright, an educational advocate. Register today using the link below.
WVAGT is proud to announce that it will be accepting nominations for Student of the Year and Teacher of the Year. One teacher and one student will be announced at the conference. Nominate an outstanding student or teacher today by clicking on the link below. The deadline for submissions is October 1, 2023.
Networking Event
Join us the evening before from 6-8 p.m. for networking at The Winchester, the restaurant inside the Holiday Inn on Pineview Drive. Get to know gifted educators from around the state over some appetizers.
Hotel
For overnight accommodations at the Holiday Inn on October 25, call and reserve your room using the code WAG or use the link below by October 5, 2023. This will drop the rate to $114.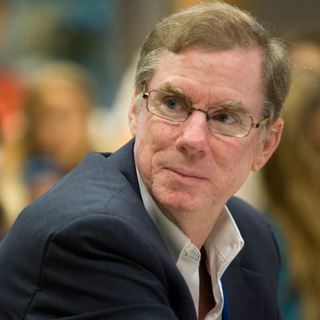 Dr. Richard D. Courtright served as Gifted Education Research Specialist for Duke TIP. He has held the positions of lecturing fellow in the Duke University Program in Education, and as an adjunct assistant professor in the School of Education at Elon University as well as at the University of North Carolina at Chapel Hill. A lifelong educator with more than forty years of experience in PreK-12 public education, Rick has been an elementary and middle school classroom teacher, gifted teacher, and a gifted program administrator for the Chapel Hill-Carrboro City Schools and the Winston-Salem/Forsyth County Schools. He earned his bachelor's, master's and Ph.D. degrees in education from the University of North Carolina at Chapel Hill.
He has co-written and co-edited several works, has taught a variety of courses and workshops in gifted, general and special education, has presented at state, regional, national and international conferences. Rick has provided consultation to numerous schools and districts interested in delivering quality differentiated programs for gifted and talented students.
Rick has served multiple terms of office on the Board of Directors of the North Carolina Association for the Gifted and Talented, which awarded him the Distinguished Service Award for lifetime achievement in 2015.
---