Our annual conference will be held in person at the Holiday Inn in Morgantown, WV on October 26, 2022 from 8:00 a.m. until 4:00 p.m.
Our presenter this year is Dr. Cindy Gilson who will be speaking about balancing rigor and the social and emotional needs of gifted learners.
---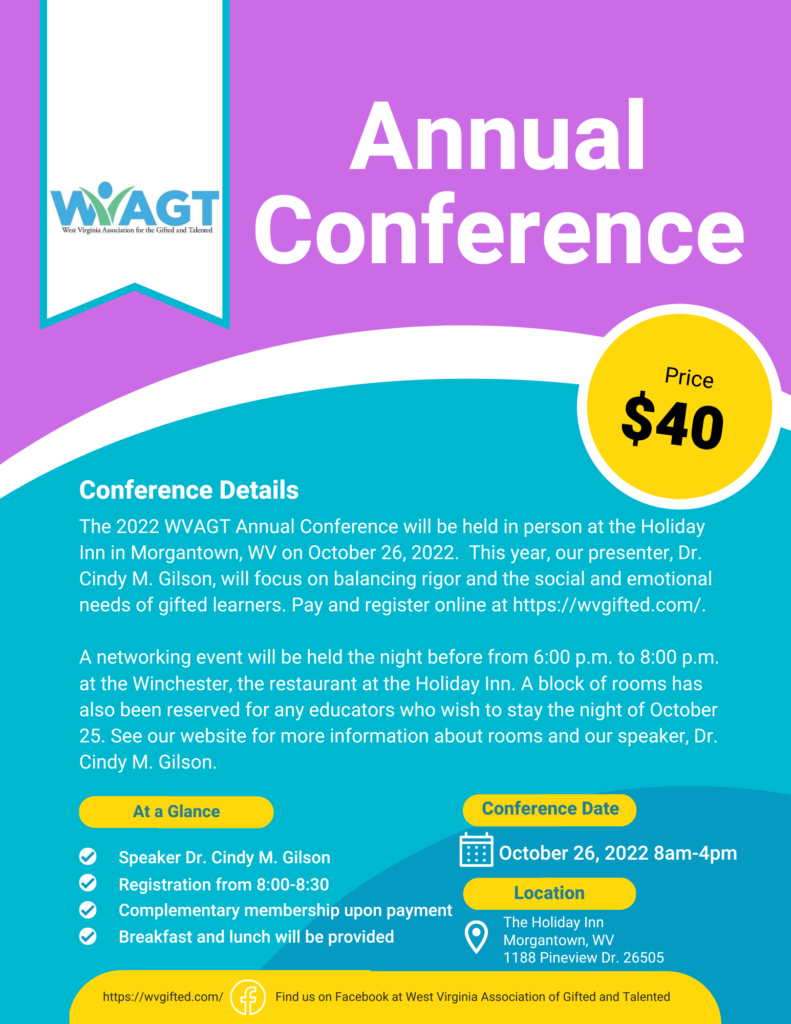 Conference Accommodations
Join us for the 2022 Annual Conference in Morgantown, WV at the Holiday Inn. A block of rooms has been reserved. Book yours before October 10 and only pay $109 using the codes below.
Room Block Code: AGT (If you are calling to book)
Booking Link: Select a Room (ihg.com)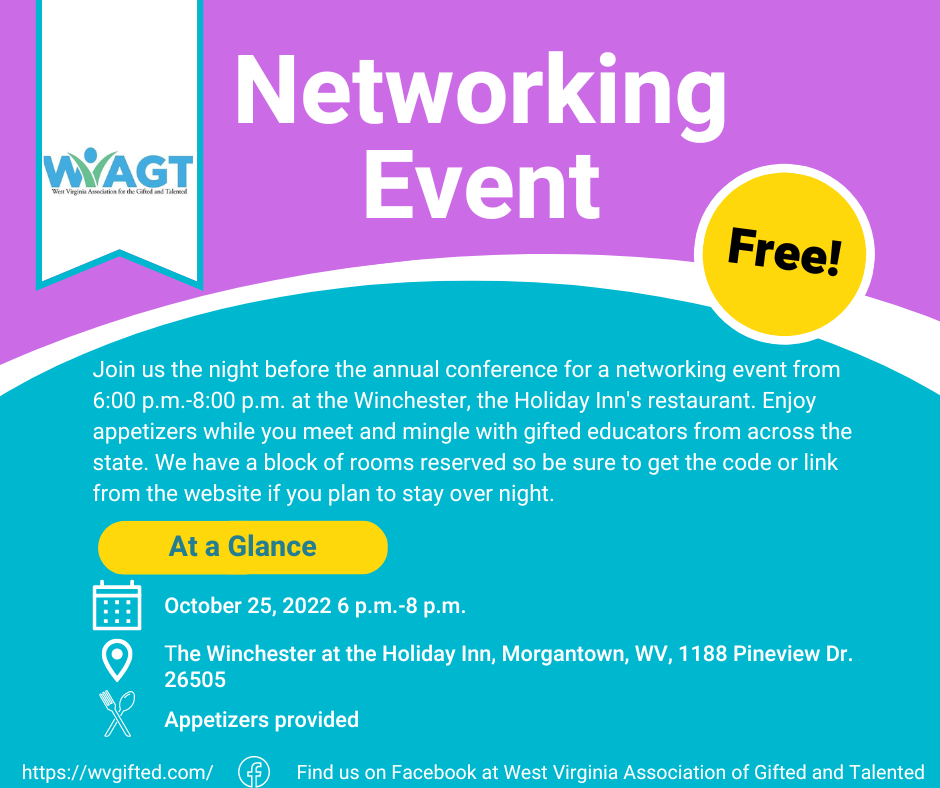 Something Extra
For the first time, WVAGT will have a networking event prior to the Annual Conference. We look forward to building relationships across the state and hope to see you there.
---
Speaker Bio.
Dr. Cindy M. Gilson is an Associate Professor of Gifted Education at the University of North Carolina at Charlotte. She is also the Director for the Graduate Certificate in AIG (Academically or Intellectually Gifted) Program and Co-Director for the Education Honors Program. Her professional and research interests include differentiated curriculum and instruction for gifted students, enhancing rigorous classroom discourse, and differentiated professional learning.